Large Blown Bowl: Latticino Grigio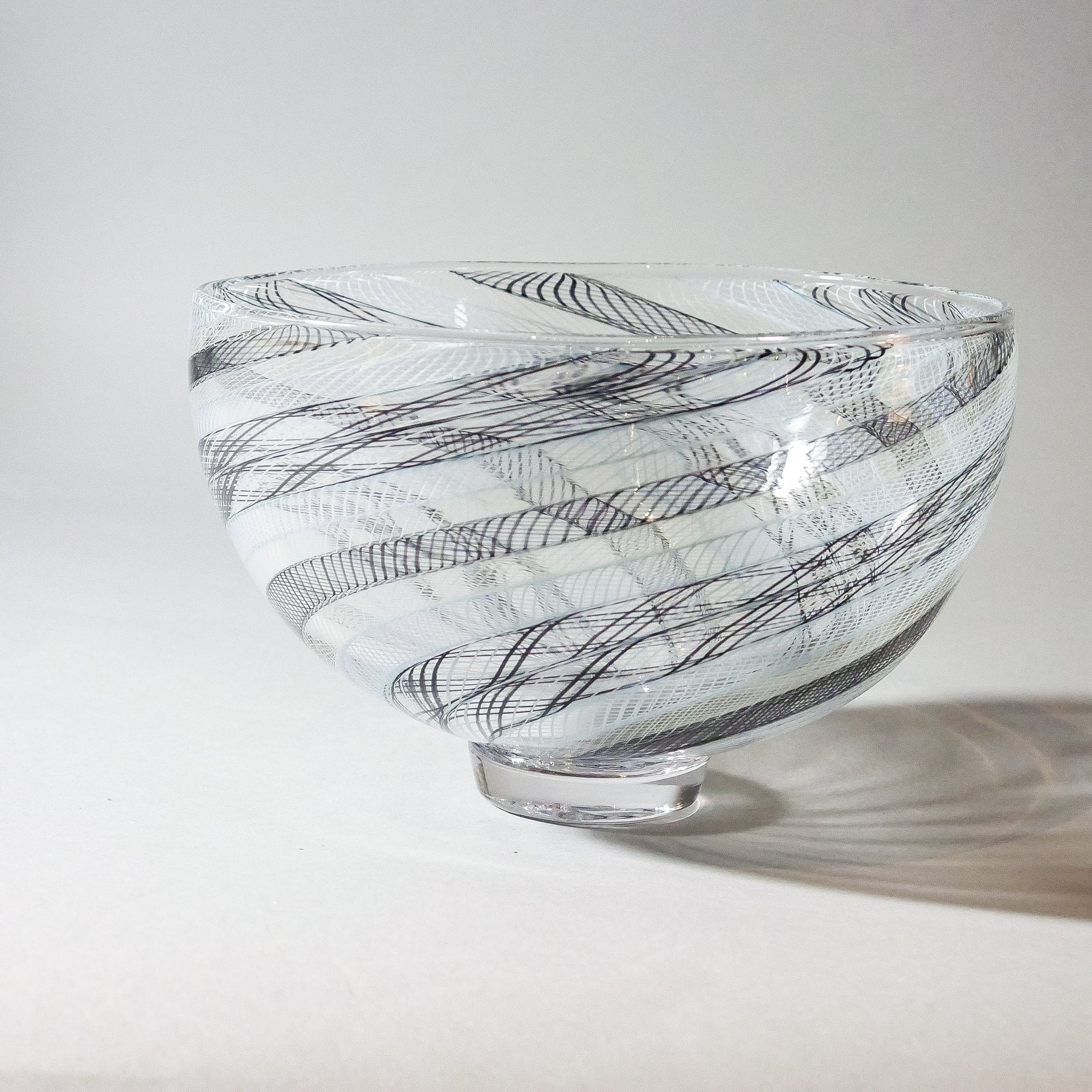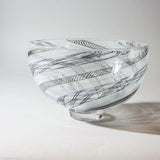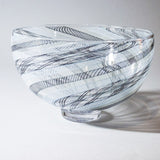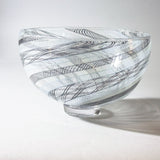 Description
This spectacular bowl is the vision of our studio lead, Brad Stearns. The making of a Latticino piece is a multistep process. First long rods are made in the individual colors. They are then combined to make a multilayer rod and finally extruded with clear glass into this intricate design of very thin lattice type spirals. This bowl has various gradations of grey ranging from near-white to near-black. This stunning piece will draw wonder from all - so intricate; so refined; so elegant.
Dress your home for any occasion with our beautiful art. This bowl was made at our glassblowing studio, Art by Fire, in historic Issaquah, Washington. All our art is lovingly made by our small team of glassblowers using hand-tools and techniques passed on for centuries in the glassblowing tradition.
You will receive the one shown in the photos. It is one of a kind.
Free Domestic Shipping. Click here for details.