Large Blown Glass Pumpkin: "Italy"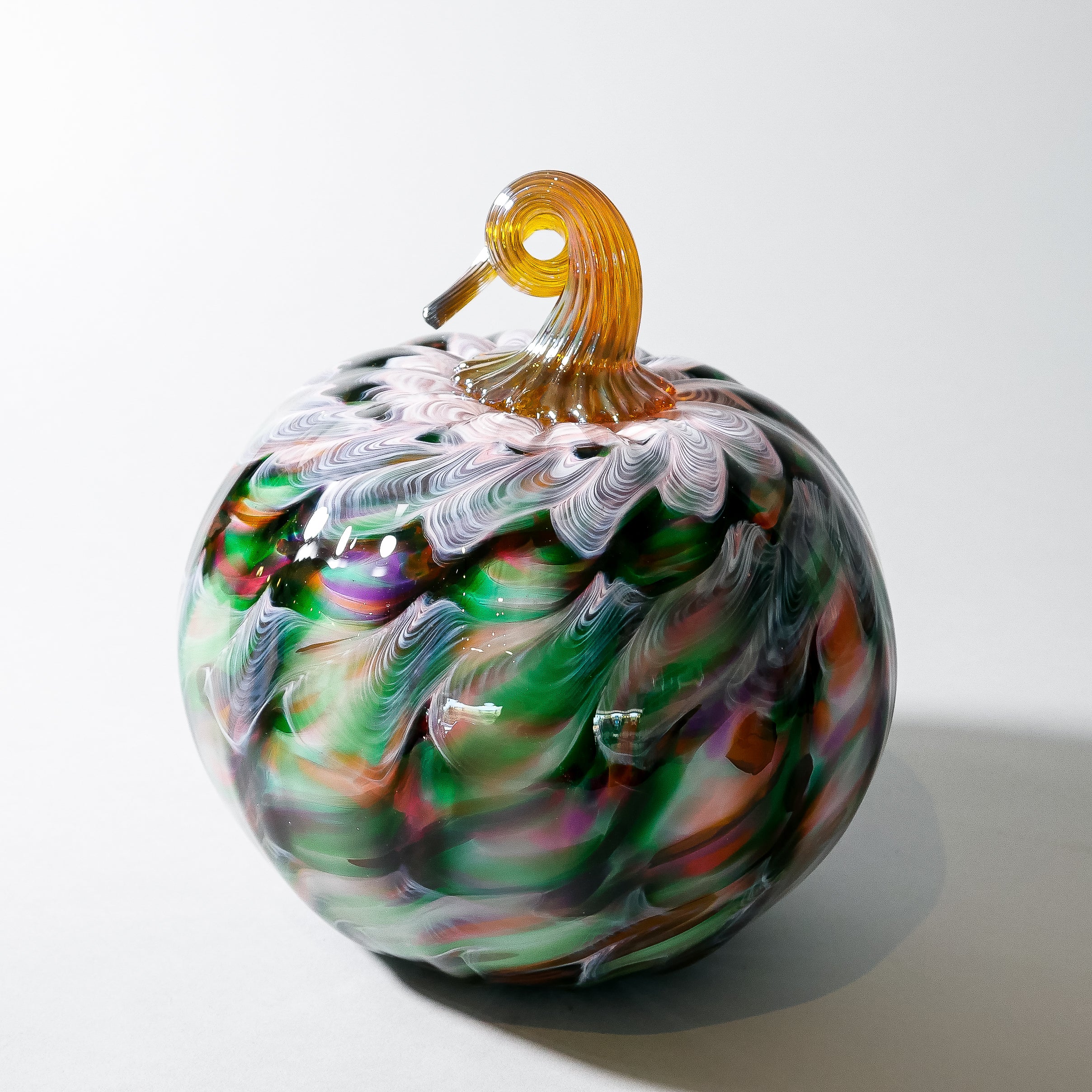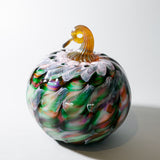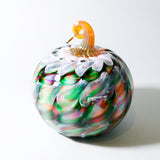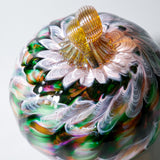 Description
This beautiful pumpkin is a dramatic mix of colors from green to black. Then our talented team topped it with a delicate lacy pink pattern and an elegant gold stem. This is a unique creation that is a real knock out. Add this beauty to your harvest decorations and it will be noticed by all.
Dress your home for any occasion with our beautiful art. This pumpkin was made at our glassblowing studio, Art by Fire, in historic Issaquah, Washington. All our art is lovingly made by our small team of glassblowers using hand-tools and techniques passed on for centuries in the glassblowing tradition.
This is a one of a kind. You will receive the one shown in the photos. It is a larger pumpkin 9 inches high and 7.25 inches wide.
Free Domestic Shipping. Click here for details.