Blown Glass Tall Votive -Waterfall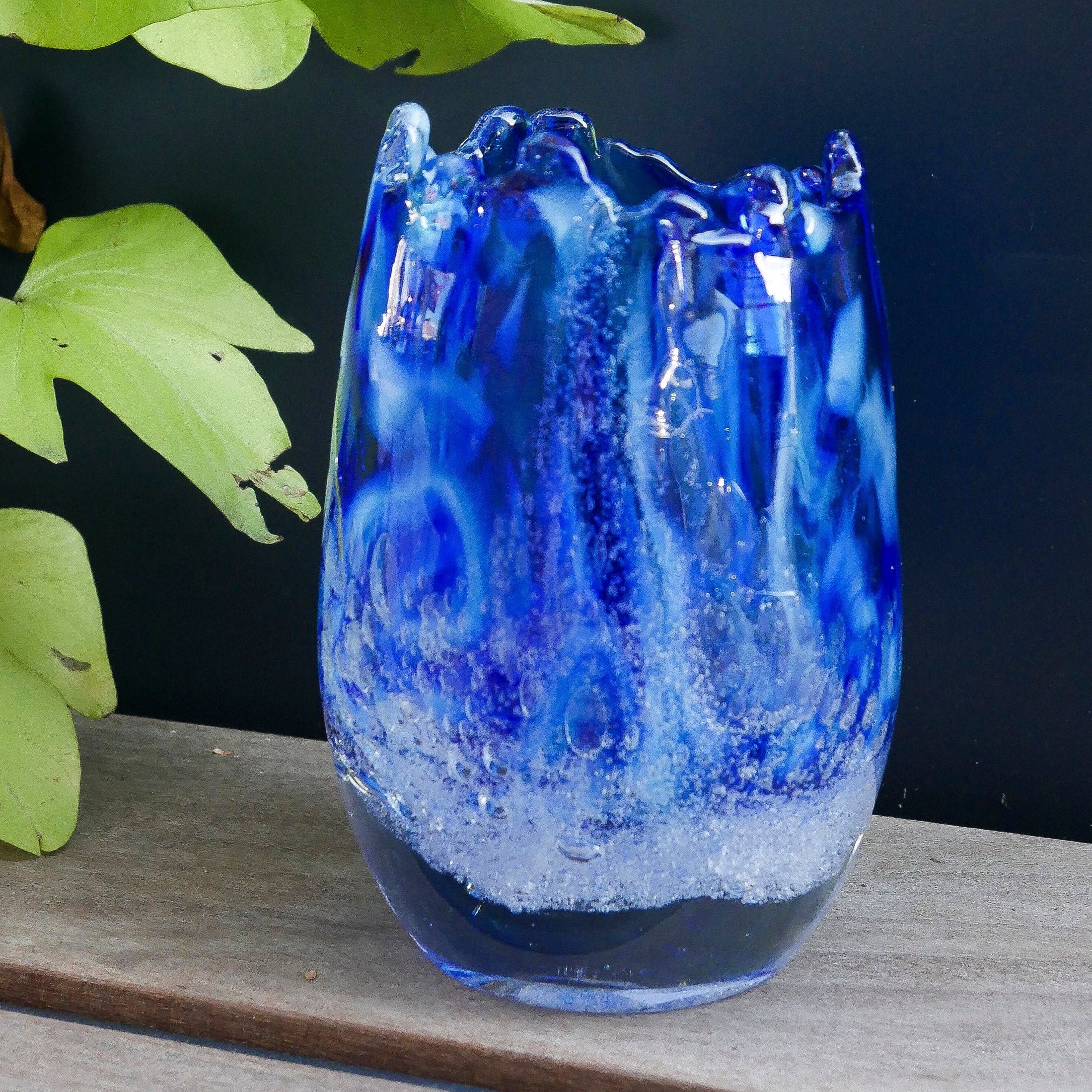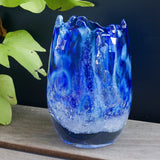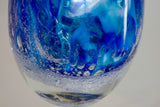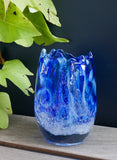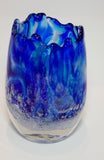 Description
In the making of this votive, bicarbonate of soda is added to the glass-blowing procedure to give the gas bubbles in the glass. The result is beautiful and captivating. This large votive is a cool blue aquamarine with white and clear glass. The glass, colors and bubbles feel almost active. This is a large votive and looks great with a candle or led candle inside. It can also double as a small vase.. The top is left unfinished (not made smooth) which furthers the feeling of a seething cold underwater fountain.

Dress your home for any occasion with our beautiful art. This vase was made at our glassblowing studio, Art by Fire, in historic Issaquah, Washington. All our art is lovingly made by our small team of glassblowers using hand-tools and techniques passed on for centuries in the glassblowing tradition.
This is representational of the one you will receive. 
Free Domestic Shipping. Click here for details.