Large Blown Glass Votive. Red and Golden Brown.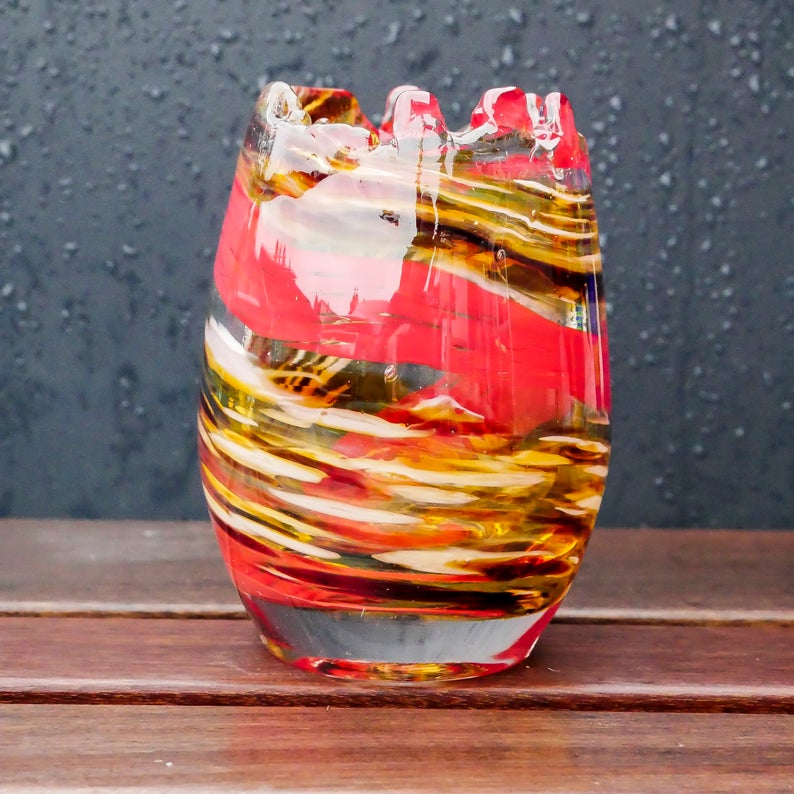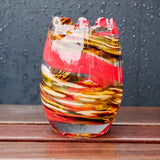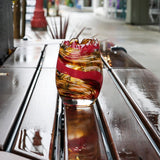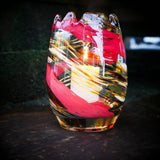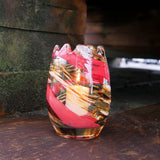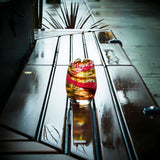 Description
This large votive is a mix of shades of creamy golden brown and deep carmine red, that twist around in separate swirls, never overlapping. The color is soothing, rustic, and satisfying - just the thing for a relaxing atmosphere. This is a large votive and looks great with a candle or led candle inside. The top is left unfinished (not made smooth) for a true artisan-made piece. It also looks great as a small vase with flowers.
Dress your home for any occasion with our beautiful art. This votive was made at our glassblowing studio, Art by Fire, in historic Issaquah, Washington. All our art is lovingly made by our small team of glassblowers using hand-tools and techniques passed on for centuries in the glassblowing tradition.
You will receive one similar to the photo.
Free Domestic Shipping. Click here for details.