Blown Glass Ornaments: "River Rocks" by Brad Stearns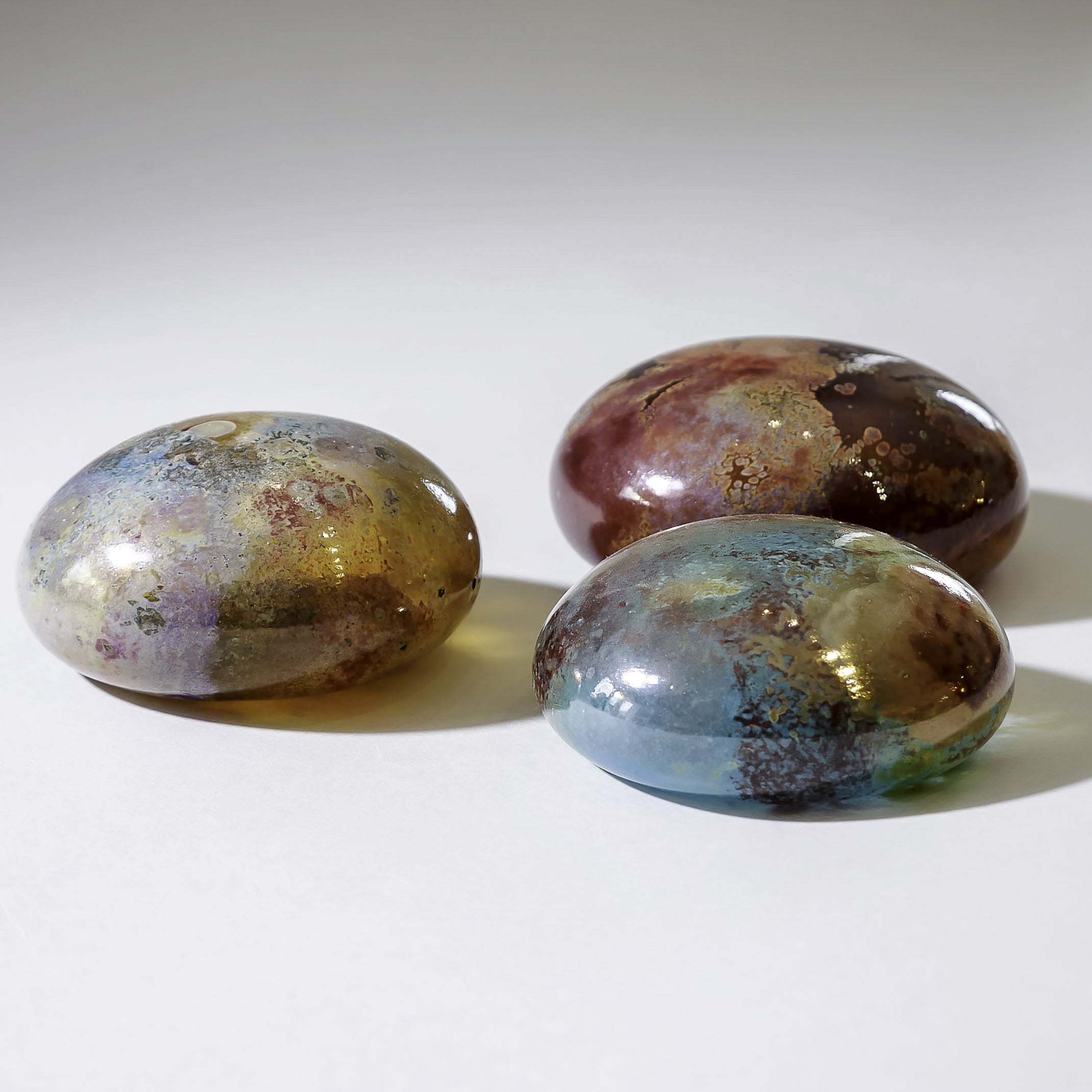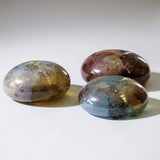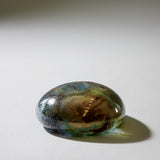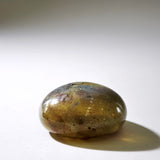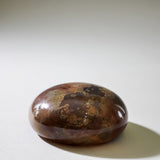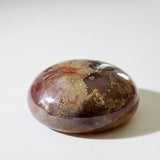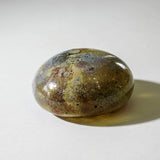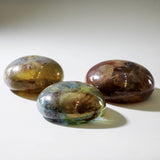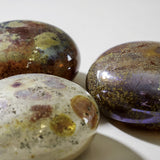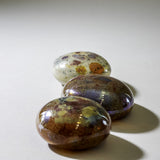 Description
These wonderful glass "orbs" are the creation of our lead artist, Brad. In natural colors they resemble large weathered river stones. Their rustic look and textures will make them a welcome addition to your decorating schemes.
The river rocks are a hollow shell with hole at the bottom, and are fairly lightweight. The colors vary, as shown, just as each river stone would be different from the next. We use a mix of metallic too, that give added dimension and an individual personality to each stone. There is variations in size, shape, colors. We offer various size ranges. This range of stones will vary from 2 - 2.5" high, and from 3.5" diameter to over 4" diameter. Your stone(s) will be chosen at random from our current selection.
Dress your home for any occasion with our beautiful art. This river rock was made at our glassblowing studio, Art by Fire, in historic Issaquah, Washington. Our art is lovingly made by our small team of glassblowers using hand-tools and techniques passed on for centuries in the glassblowing tradition. Glassblowing classes taught here in our studio for nearly all ages.
Free Domestic Shipping. Click here for details.