Glassblown Whatnot Bowls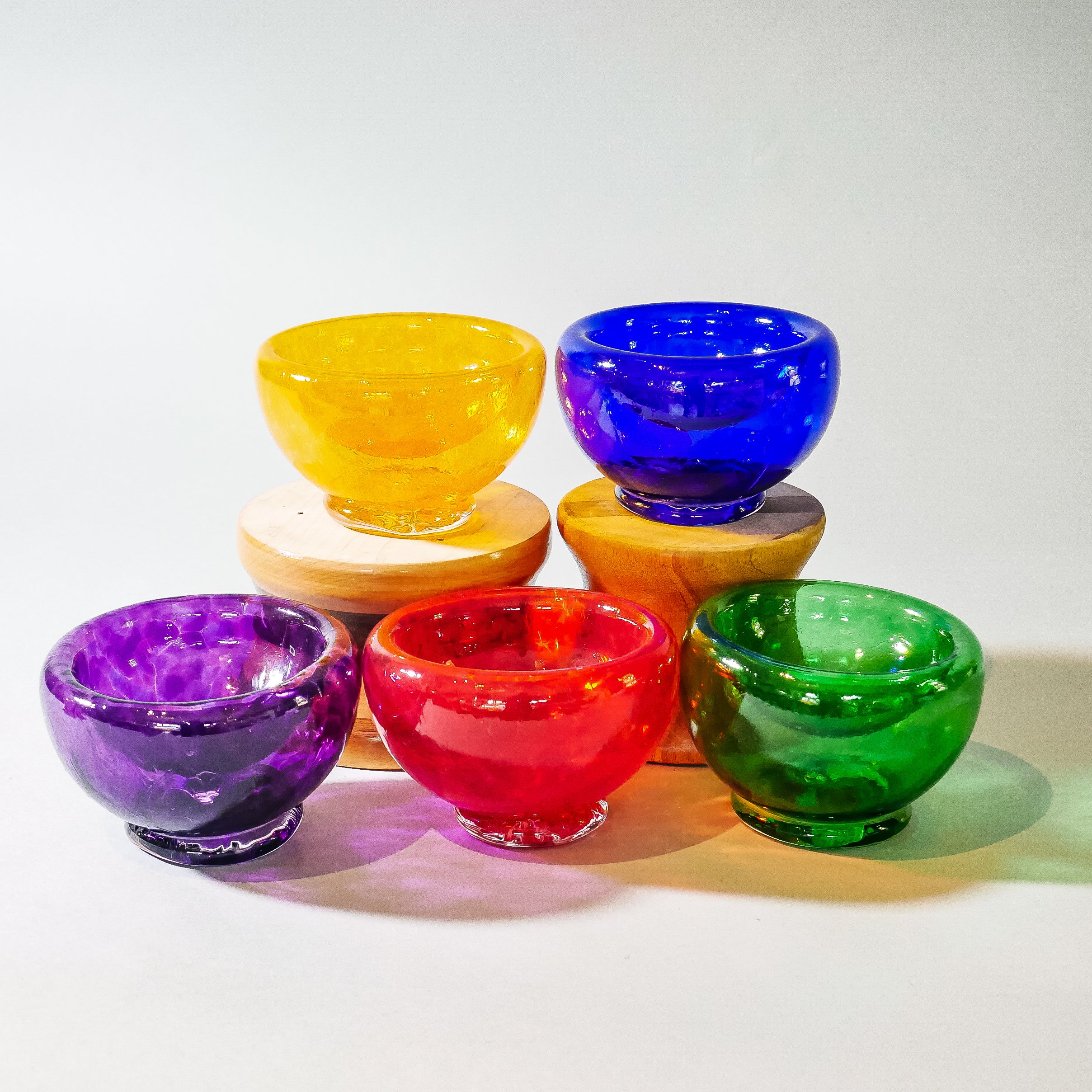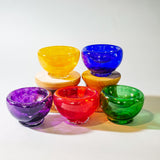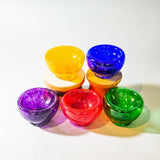 Description
These small bowls are not only pretty, they are very handy. Use them in the kitchen for food preparation or dining. Great for crafts or games. Put them near the entry for keys. Use them for....What Not? You will find many uses for these bowls that will perk up your décor as well. They are light weight and durable.
The bowls come in six colors., each available for individual purchase. Or choose our rainbow set: one each in violet, light blue, green, yellow, and orange. Individual colors are listed separately in our store.
Dress your home for any occasion with our beautiful art. These glasses were made at our glassblowing studio, Art by Fire, in historic Issaquah, Washington. All our art is lovingly made by our small team of glassblowers using hand-tools and techniques passed on for centuries in the glassblowing tradition.
Free Domestic Shipping. Click here for details.